Do I Need My Own Website for Affiliate Marketing?
Apr 13, 2023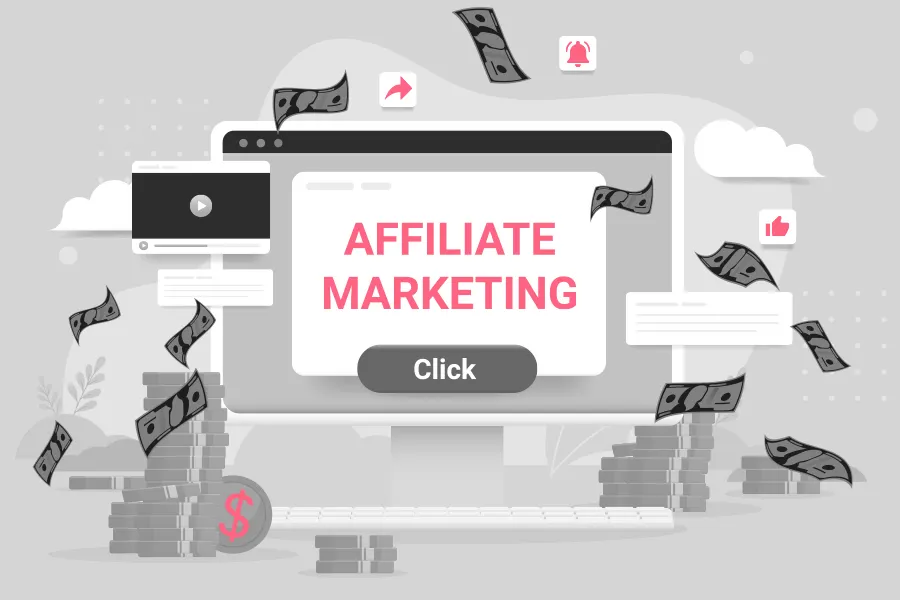 Short answer? NO!
You definitely don't need your own website to start affiliate marketing.
Affiliate marketing is a fantastic way to earn a passive income. You don't need to create your own product, deal with customer service, or handle inventory. Instead, you promote other people's products and services and earn a commission for each sale made through your unique affiliate link.
Starting affiliate marketing without a website is possible, but it may limit your potential for success. Here are a few ways to start affiliate marketing without your own website:
Social media
You can promote affiliate products on social media platforms such as Instagram, Facebook, Twitter, and LinkedIn. Create engaging posts that highlight the benefits of the products you're promoting and include your unique affiliate link.
Email marketing
If you have an email list, you can promote affiliate products to your subscribers. Create valuable content that relates to the products you're promoting, and include your affiliate links in your emails.
YouTube
You can create videos on YouTube that promote affiliate products. Make sure your videos are informative and entertaining, and provide value to your viewers. Include your affiliate links in the description box below your videos.
Paid advertising
You can use paid advertising such as Google Ads, Facebook Ads, and Instagram Ads to promote affiliate products. Make sure you have a clear understanding of how paid advertising works, and create compelling ads that encourage clicks and conversions.
Keep in mind that while it's possible to start affiliate marketing without a website, having a website can provide significant advantages such as increased credibility, control, and SEO benefits. It can also help you build a list of potential customers and provide valuable analytics to help you optimize your marketing efforts. If you decide to pursue affiliate marketing without a website, make sure to follow the guidelines of the affiliate program you're promoting and be transparent with your audience about your affiliate relationships.
5 Reasons Why an Affiliate Marketer Needs a Website to Succeed
But you wonder why most successful affiliate marketers have their own websites. Simple answer: having a website can make it better! Here are five reasons why having your own website can make a big difference:
Credibility
When you have your own website, you look more professional and trustworthy to potential customers. People are more likely to buy from someone they perceive as an authority in their niche. A website can help establish your authority and credibility.
Control
With your own website, you have more control over the content you promote and how you promote it. You can customize your website to reflect your personal brand and voice. You can also choose which products and services to promote and how to promote them.
SEO
A website can help you rank higher in search engine results pages (SERPs). This means more visibility to potential customers. When people search for keywords related to your niche, your website is more likely to show up in the results. This can lead to more traffic and more sales.
List building
With your own website, you can collect email addresses and build a list of potential customers to market to. When someone visits your website, you can offer them a freebie or lead magnet in exchange for their email address. This way, you can continue to market to them even after they've left your website.
Analytics
With a website, you can track your traffic and conversions. You can see which pages are getting the most traffic, which products are getting the most clicks, and which promotions are getting the most sales. This information can help you optimize your marketing efforts for maximum results.
Now, we know what you're thinking: "But I'm not tech-savvy enough to create a website!" Don't worry, creating a website is easier than you think. There are many website builders available, such as Wix, Squarespace, WordPress, and our very own GroovePages that make it simple to create a website without any coding knowledge.
Making an affiliate website with GroovePages is literally easier than making pie!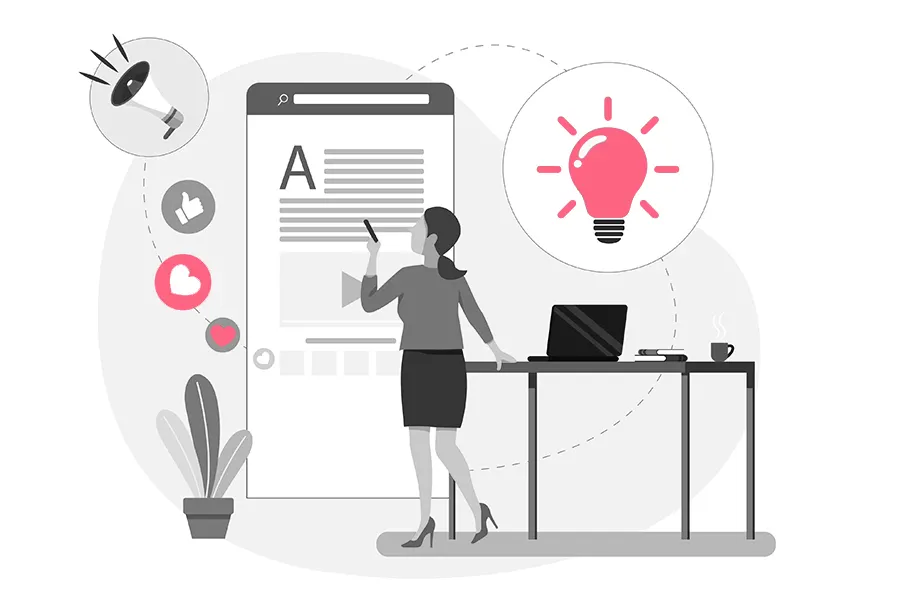 Here's a simple step-by-step guide:
To start using GroovePages, you'll need to sign up for a GrooveFunnels account. Once you've signed up, you can access the GroovePages website builder.
Choose a template
GroovePages offers a range of templates that you can use as a starting point for your website. Choose a template that fits your niche and customize it to your liking.
Customize your website
Use the drag-and-drop editor to customize your website. Add your branding, images, and content to make your website unique. Don't stress about the details too much! You can learn what designs and layouts fit your brand the most as you go.
Include affiliate links
Now this is important. To make an affiliate marketing website, you'll need to include affiliate links to the products you're promoting. Make sure to disclose your affiliate relationships to your audience and use ethical marketing practices. Don't be one of those scam websites!
Optimize for conversions
Use best practices for website design and optimization to maximize your conversions. This could include adding call-to-actions, using compelling headlines, and testing different elements of your website.
Publish your website
Once you've finished customizing your website, publish it to make it live on the internet. GroovePages offers to host, so you don't need to worry about finding a separate hosting provider.
Promote your website
Lastly, use various marketing channels to promote your website and drive traffic to it. This could include social media, email marketing, paid advertising, and SEO. Start with a simple post with a link to your website on your Facebook page. Ask some friends to share it and before you know it, you may learn more about audience targeting and SEO.
Having your own website can take your affiliate marketing to the next level. It can help establish your credibility, give you more control over your promotions, increase your visibility to potential customers, build your email list, and provide valuable analytics to help you optimize your marketing efforts.
So why not give it a try? You might be surprised at how much it can benefit your affiliate marketing business!