How to Create A Blog For Free And Make Money
Jul 03, 2023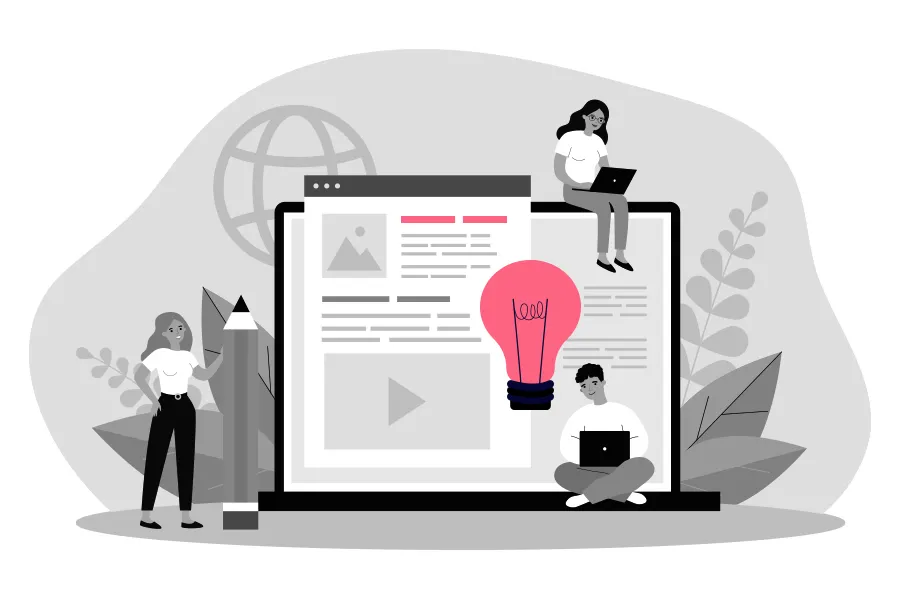 Are you curious about the potential of earning big money from a blog? The answer is a resounding yes! However, let's explore the intricacies involved. Suppose you're eager to learn how to create a blog for free and unlock some severe money-making potential. In that case, this comprehensive guide is your gateway to understanding the lucrative possibilities that lie ahead.
Yes, most of us are tired of the complexities of WordPress and the burden of adding multiple third-party applications just to get your blog up and running. Frustrated with the never-ending process of integrating various external tools and plugins, it's time to discover a simpler and more streamlined solution: GrooveBlog.
GrooveBlog is a lightweight blogging platform that offers a delightful and hassle-free experience similar to WordPress but without unnecessary features. It's designed for bloggers and small businesses who prefer a more straightforward approach to blogging.
And the best part?
With your free Groove.cm account, you can create your own GrooveBlog with a custom-branded domain free of charge. It's a fantastic opportunity to showcase your brand and content without incurring any additional expenses.
You don't have to spend a penny!
And creating your blog on Groove.cm is a straightforward process. Here's how you can create a blog from scratch!
Now let's focus on making some profit!
The good news is that with the right approach and dedication, it's not only possible but also achievable. Here are some valuable tips to help you kickstart your journey to becoming a successful blogger and making money from your blog.
Choose a Passionate Niche
The first step is to select a niche you're passionate about and knowledgeable about. By focusing on a specific area of interest, you can create content that resonates with your audience and keeps them engaged. Here are a few niche examples: health and wellness, making money online, personal finance, travel, fashion and beauty, food and cooking, parenting, technology, and sports.
Create Engaging and Valuable Content
Once you've chosen your niche, it's time to start creating high-quality content. Ensure that your blog posts are well-researched, informative, and provide value to your readers. Share your experiences, insights, and practical tips that your audience can benefit from. Also, use a clear and concise writing style, incorporate multimedia elements like images, and proofread your content for clarity and accuracy.
Build an Audience
You need a loyal and engaged audience to make money from your blog. Promote your blog on social media platforms, connect with other bloggers in your niche, and actively engage with your readers through comments and emails. The larger your audience, the more opportunities you'll have to monetize your blog.
Monetize Your Blog
There are various ways to monetize your blog, including affiliate marketing, creating and selling digital products, writing sponsored posts, and displaying ads. Explore popular affiliate networks like Amazon Associates, ClickBank, WarriorPlus, JVZoo, Commission Junction, and Rakuten Marketing to find suitable products to promote to your audience. Additionally, consider developing and selling your digital products such as e-books, online courses, templates, printables, webinars, or coaching services.
Once you have established an audience, you can start monetizing your blog. Here are some popular methods:
Display advertising

: Sign up for a network like Google AdSense, Mediavine, or AdThrive. They will display relevant ads on your blog, and you earn money based on clicks or impressions.
Affiliate marketing

: Join affiliate programs related to your blog's niche. Promote products or services through affiliate links, and you earn a commission for every sale or action made through your referral.
Sponsored posts

: Work with brands or businesses that are willing to pay you for writing sponsored content. These posts typically promote their products or services.
Digital products:

Create and sell your digital products, such as e-books, online courses, or templates, that align with your blog's niche.
Consulting or coaching

: If you have expertise in your niche, offer consulting or coaching services to your readers.
Track Your Progress
Use tools like Google Analytics to track your blog's performance, including traffic, user behavior, and conversion rates. This data will help refine your strategies and improve your blog's monetization.
Stay Consistent!
Consistency is vital in the blogging world. Set a regular publishing schedule and engage with your audience consistently. This helps you build a loyal following and increases your chances of success.
Starting a blog and making money from it requires time, effort, and perseverance. Following these tips and staying committed to creating valuable content can transform your blog into a profitable business while sharing your passions with the world.
Good luck!