How to Increase Web Traffic And Earn Money With Email Marketing
Jul 21, 2022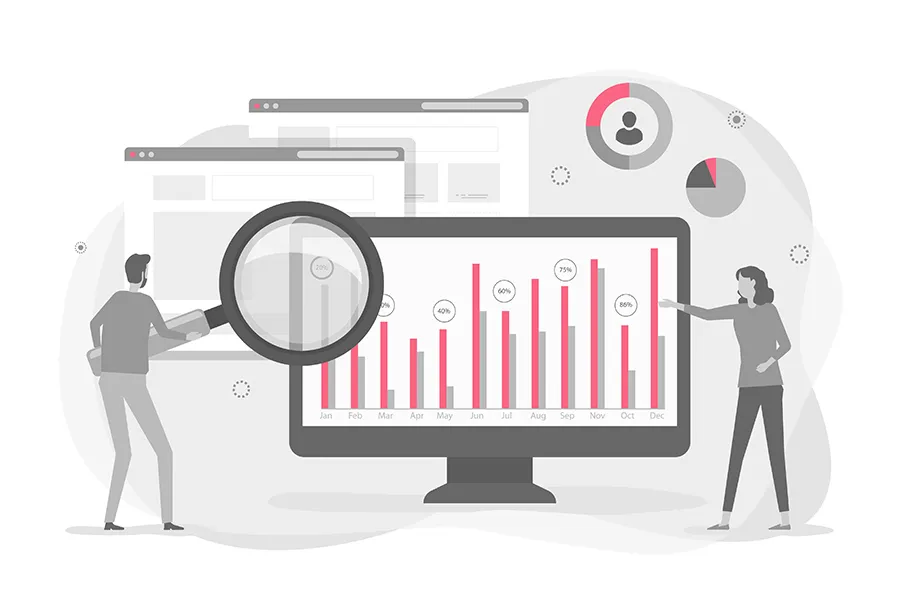 Let me ask you a question. Have you ever heard that email marketing is dead?
Have you been told that instead, you need to be focusing on X, Y, and Z?
Now, X, Y, or Z are usually the latest and hottest social media platforms. Because of the rise (and sometimes fall) of various platforms over the years, online business owners can sometimes forget the importance of email marketing. They are distracted by the latest social media innovation, believing that all the hype will translate into money.
While that's sometimes true in the short term, usually things don't pan out in the long term when you're just trying to follow trends.
The Power of Email Marketing
When people tell you to move from email marketing to anything else, they need to remember this one simple fact:
Email marketing has a 4,200% ROI, way above social media.
We're not saying that social media is redundant. It's just that social media fills a different niche when it comes to customer interaction compared to what email marketing can do. Email marketing is a lot more personal than social media. Social media is like a public forum; Elon Musk even tweeted recently that Twitter is the de facto town square. You should see email, and so a person's inbox, as a more intimate space, like a coffee shop or your living room. People are more guarded about who they let into that space; they'll only let those who they trust or believe will offer them value in.
That means that they will be more receptive to hearing from you about your products and services. So once you're in their inbox, and if you plan it out right, email marketing can be leveraged to make a lot of money.
And before all of that: how do you even build an email list?
How Do You Build An Email List?
Begin by thinking about what you can offer people to persuade them to sign up for your email list.
This is all about leading with value. Yes, that means giving something away for free. A person's email account might be free to them, but their attention is not. And if you're going to earn access to their inbox, you have to offer something of value to them.
You need to create a lead magnet: one that is targeted at the audience your business serves.
The crucial thing about a lead magnet is that it gives your prospects a lot of valuable information, while at the same time creating a need for more. It should do one or more of the following:
Help them identify a problem they might have without giving away the solution

Show them the solution to a problem but not how to implement it

Offer a free, limited trial of your product or service
There are a variety of ways to offer any of the above: ebooks, guides, coupons, consultation calls, challenges, mini-courses, quiz results, the list goes on. It depends on your type of business and how you want to implement your email marketing campaign.
Once you've decided on what your lead magnet is, you need to build an email to capture those leads.
Now that you have a way of getting people onto your list, you have to start driving traffic to that page. You can do this through social media, paid outreach (i.e. ads), or through your affiliate network. How you choose how you'll tackle it will depend entirely on your business and how you choose to outreach to potential customers.
When people begin signing up, don't forget to deliver the promised value you have in your lead magnet. Otherwise, they'll lose complete trust in you and unsubscribe. Always remember: deliver on your promises.
Email Marketing Software
Once you've determined how you'll grow your email list, you'll need an email marketing software, also known as email Customer Relationship Management (CRM). There are many different platforms available, but many of them do not easily integrate with the rest of your online business application and it's essential that they do. For example, GrooveMail™ integrates with the Groove platform so that you can easily switch between different aspects of your marketing campaign in a pinch.
You should look for software that allows you to do the following:
Automate sending emails - this is key for any online business. You want to be able to be away from your laptop and focus on more high-impact, high-leverage tasks than sending the same emails again and again to your list. Automation is essential.

Allow segmentation - this is the magic ingredient for your email marketing. It's a way of categorizing the people on your list according to different criteria so that marketing can become highly personalized, and so more effective. See the whole segmentation section below for more on this.

Track key metrics - you don't know your click-through rate from your open rate? Want to know if your email has had social shares? Did people unsubscribe from your list after you took a risk on some email content? You're going to have to spot patterns across all your emails, so metric tracking is essential to understanding what is working and what isn't.
The best thing is there is a platform that does all of the above, and way, way more. Once you've keyed in which software works best for your business, you can now begin to grow your emailing list by creating sign-up pages and pop ups that describe what people would be getting themselves into by being a part of your email list, including the valuable freebies they'll get along with it.
List Segmentation
You might have heard about email list segmentation. It's important in email marketing because it helps personalize your emails for different sections of your list. Increased personalization can result in higher conversions. If you don't already do this, then you have to start doing it now.
And if you're just starting your email list, this is how to get started.
What is list segmentation?
At its most fundamental level, list segmentation is just a method of splitting your email list into different categories.
Those categories are totally up to you and depend on how you want to tackle your email marketing. It is good to start with some basics, though. You could include tags related to demographics, which lead magnet was been delivered, products purchased, typical open rate etc. All of this should be integrated with your funnel (whether for your lead magnets or sales funnels).
Why use list segmentation?
Prospective and current customers respond way better to personalized and individualized emails than blanket mass marketing. If you can speak to your customer based on their behavior and interests, you're more likely to see higher engagement and more conversions. Imagine being able to offer related products to each member of your list based on what they've purchased previously. Or being able to send a re-engagement sequence to a section of your list that hasn't opened your emails for a while.
This is all possible with list segmentation.
It's simple, but the process could be marketing magic to your business and conversion rates. Highly personalized emails can help you promote offers to certain subsets of your subscribers and help increase conversions.
When do you segment your list?
There's no excuse to not be segmenting your list from the get-go. Even if you don't know exactly where to start or how your marketing might develop over the coming months and years, start with segmenting your list in a way that'll help you now. You can always manipulate the segmentation as you go.
It's best to start sooner rather than later so you can start to target your email list and adjust from what you learn.


How do you segment your list?
Your email marketing software should do this, but making the integrations between various other platforms of your business might be tricky. Make sure that whatever email marketing software you use will segment your lists and provide the data you're specifically looking for.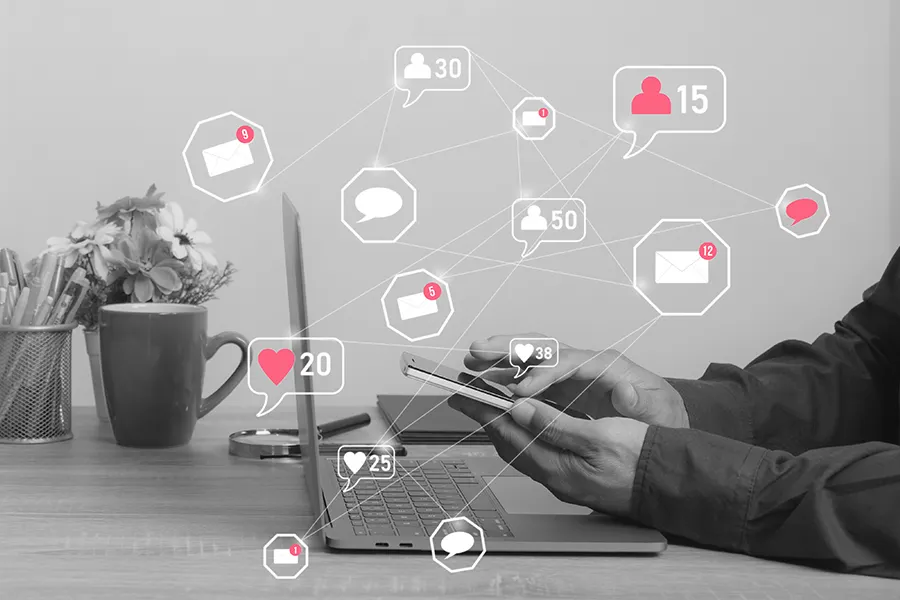 I Have an Email List - What on Earth Do I Next?
You now have an ever-growing email list. Fantastic! So how do email marketers make money? How do you begin to monetize your list?
Authority building
Begin by building authority with your list. By offering continual value to your list, your readers will start to see you as an authority in your niche or industry. This will help when you present them with an offer for them to buy something. They'll trust that you understand their problems and understand what the solution can be.
This value cannot be sporadic, though. It needs to be delivered consistently. When and how you'll deliver value should be communicated to your list. Creating a schedule of when you'll release valuable content can help keep you on track. A good way of doing this is using a welcome email sequence to welcome any new subscribers and set their expectations of what they can expect from joining the email list. The sequence can also include more about your personal story and your brand's mission, which will help in building a rapport with your list.
This combination of consistency and value will help you to build trust with your audience, the first step in being able to monetize your email list.
GrooveMail™ is the best at automating and sending emails to new subscribers to your list - check it out here!
Sales Sequences
You've welcomed them onto your list, and now you've earned their attention, delivering them with valuable content again and again. You're in the perfect position to start selling.
But don't go straight in with an in-your-face sale! Your launch campaign should be carefully crafted to ensure that you're persuasively engaging with your list. This can be done using these techniques:
Communicate the benefits of buying your product, not just the features

Use storytelling and social proof to encourage people to buy your services

Leverage scarcity and communicate any time-limited bonuses through your email sequences, reminding them of when they are about to run out

Address any objections they might have and remind them of any money-back guarantees you might have
Remember: the goal isn't to write a whole sales page in each email. Instead, you should be aiming to be persuasive enough for the reader to take the next action: to go to the sales page. From there, the sales page can then do the heavy lifting and close the deal.
The same principles apply to evergreen launches - you might just have to re-think how you inject scarcity into your emails.
Traffic
Once you have a convincing sales page, you need to drive traffic to the page to increase your sales and improve your email list's size.
There are 3 types of traffic that we like to focus on: paid, organic, and joint venture.
With all three you must remember one important thing: when your prospect clicks the link that leads them to your landing page, you must be delivering on the "promise" of that click. If you have an ad that tells a potential lead you're going to give them the top 5 ways to burn belly fat, then whatever page you send them to must contain the top 5 ways to burn belly fat. If you don't, your lead will be confused by the inconsistency and will most likely move on.
Remember: confusion kills conversions.
And worst of all, they might no longer trust you. Trust is everything in the online marketing space.
That being said, let's look at the three ways you can help drive traffic to that sales page.
Paid Traffic
When we talk about this kind of traffic we are mainly thinking about adverts. These could be social media ads, YouTube ads, or Google Ads. You pay for a little bit of space on these popular platforms with the hope that you'll get someone's attention. You can be smart with these because you can tailor who sees your ads according to demographics, websites visited, and a wide range of other criteria, helping you target your ads to people who are more likely to click on the ad.
Organic Traffic
This typically comes from social media platforms like Instagram, Facebook Twitter, TikTok, or wherever there's a social community. It's also done through creating content and allowing your website to become an authority. Write social media and blog posts that are relevant and engaging and speak to your target audience's pain points.
Joint Ventures
This is where you use your affiliate network to promote your lead magnet. You could ask affiliates to send your landing page link to their email list, but be careful. Often times these affiliates may want some compensation in return! But it might be worth it as those lists will be highly qualified and engaged, with joint venture traffic being the most targeted and the best quality.
And, once you've built your email list, you can return the favor to your affiliates!
Abandoned Cart Sequences
A person on your list has visited your sales page or e-commerce store but hasn't bought it yet. That item is sitting in their cart but isn't being purchased. Oftentimes people think there isn't anything else to do about it, but they're wrong.
You can do something about it!
This is where email marketing comes in to secure the sale. You can use abandoned cart email sequences to remind people where they left off with their purchase. Address common objections and/or offer a discount in these emails.
And don't just send one. Planning out a series of three emails (reminder, objection, last chance) is effective in persuading people to complete their purchase. Email marketing can work wonders on converting sitting potential into paying customers.
Webinar Sequences
You should always use email marketing to promote and remind people of the upcoming webinars they signed up for. Email marketing can be used to build hype, ask your audience questions before the webinar, and get them to promote the webinar to their contacts.
And if your webinar is being used to sell something, and the person left the webinar before they say the offer, all is not lost! You can use email marketing and email automation to prompt them to return to the webinar or promote the sale. Maybe catch them up on an offer towards the end of the webinar, or promote a limited time offer if they come back.
Upsell sequences
A customer has purchased your product or service. Awesome! You're now an email marketer that makes money. Pretty cool, huh?
It doesn't stop there, though. You can continue to use email marketing to promote upsells or downsells to your list. You can also be more targeted with your email marketing by tagging your contact as a person who has purchased a certain product. This is called list segmentation and can be done in many different ways according to your business needs. This will help you target sales more effectively in the future.
Affiliate Sequences
As an email marketer, you are in a unique position to promote products you trust to your email list.
The trust and authority you built over the months and years can be used to make money by promoting affiliate offers to your list. You'll get a slice of the sale and you don't even have to ship or provide a product - your affiliate does that for you! It's almost like printing money…

How do I create effect email copy?
You can have all of your emails planned out, but they'll fall flat if they're not crafted to be compelling and engaging. This is where the importance of good copywriting comes in.
Email marketing might better than social media in terms of ROI, but that doesn't mean it doesn't take as much effort. You still have to capture and keep your audience's attention and the best way to do this is by creating copy that's genuine, engaging, and authentic to your customer's needs.
You should always be looking to improve your copy by:
Editing and tweaking your subject lines

Reinforcing your authority in your niche or industry

Speaking with your brand voice which should be relatable to your target audience

Using compelling storytelling to keep the attention of your audience

Persuade them to take action, or leave them eagerly awaiting your next email.
All of this should be backed up with email analytics data - you can continue to test and refine your email marketing by following the data. Pay special attention to:
Your open rates - the rate at which an email is opened

Your click-through rates- the rate at which people click on a button to follow your CTA
How do I make it easier?
There are many ways to improve how your email marketing can earn you money with less time. First off, and probably most importantly, you should automate your email sequences. As you grow in scale, you'll start to see the power of automation. It's a way for your business to churn in the background without you doing anything. Think of it as your very own money-making machine.
You can also employ the skills of an expert to help you craft better and more effective email copy. They'll help with your email marketing efforts, and will work on improving your open rates and click-through rates.
So what are you waiting for?
Email marketers make money. Fact. Don't delay and start building your list!