Killer Openings
Mar 30, 2023
As I travel around the country, I invariably get into conversations about speaking.
"I'd like to talk to you about how to become a speaker," begins the conversation.
Most of these dialogues come from sincere, well-intentioned folk with wonderful dreams.
"What do I have to do to be a great speaker?" they ask.
I have a standard answer.
I say the same thing every time and believe it from the bottom of my heart.
No substitute for standing in front of the room over and over.
I began to ponder this question a little more deeply.
What answer might I provide that could help speakers, both new and old?
What secret formula might we conjure that could serve one and all?
If anything can save a speech and set the audience into the right listening frame, it's a killer opening—one that grabs them, rivets them to their seats and predisposes them to believe that what they are about to hear will be great.
I abide by the 15 second rule.
I have 15 seconds to make the connection or I'm back-pedaling for the rest of the gig.
That means no greetings, no hellos, no wasted words.
The first 15 seconds equal primetime, show time.
In my personal repertoire, I offer three polished speeches—though frankly one great speech is enough, especially to get started.
The first speech I open with a story about my love of trains, and the day my brother and I decided to put a baby carriage in the middle of the track, to see what would happen when the 4 PM commuter came through.
The second one I open with the tale of leaping off a crane with a bungee chord tied around my ankles.
The third one recounts how I gave birth to my daughter using a cell phone for guidance from the mid-wife who was stuck in traffic on an LA freeway in morning rush hour.
It makes the rest a lot easier.
If anything can set you up right, it's your opening.
First, don't do jokes unless the joke is on you, as in some funny personal experience—or you are a brilliant, and I mean brilliant, joke teller.
Second, once you have "taken the stage" by pausing, surveying and allowing the audience's attention to come to you, start right into your best material.
Third, rehearse, rehearse, rehearse.
Lastly, if you want to be a Broadway caliber player, you have to do YOUR stuff—not recount someone else's story.
It takes me about 100 hours to polish a speech, between writing and rehearsal, before I'll give it in front of an audience.
I spend a lot of that on the opening (and closing).
Because that's what truly works.
That's A View From The Ridge…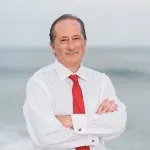 Best-selling author, Ridgely Goldsborough has written 19 books to date, 5 on emotional intelligence, and has developed a phenomenal program called Partner Attraction Formula that you can get absolutely free as a member of the Groove community. Also, visit Mind Types for a FREE and fun quiz that will give you a new perspective!