The Best Website Builders for Small Businesses
Jun 07, 2023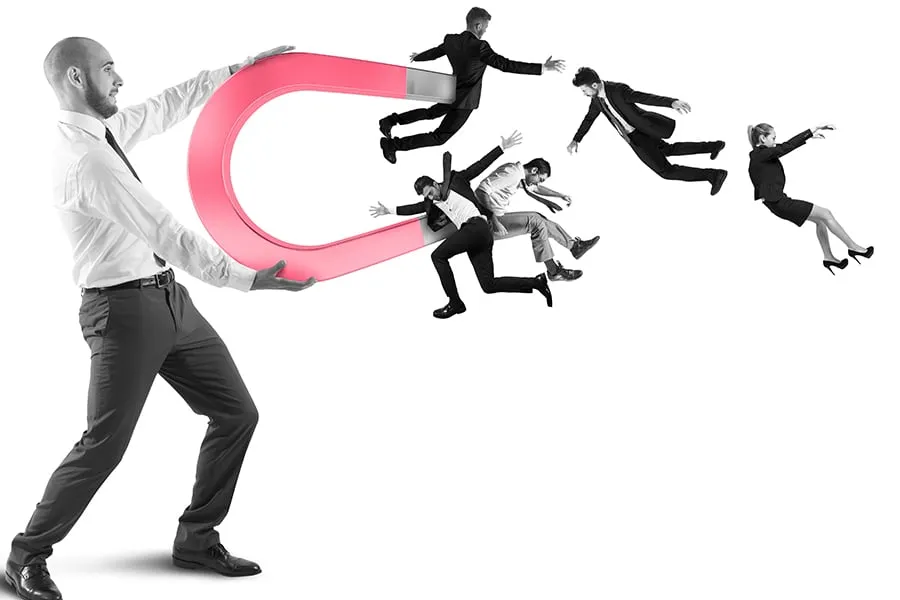 Building Your Digital Presence
In today's digital age, establishing a strong online presence is paramount for businesses and creators alike. However, the multitude of tools and platforms required to manage websites, sales funnels, email marketing, and e-commerce can be overwhelming. Fortunately, there's a game-changing solution that simplifies these processes and empowers entrepreneurs to thrive: Groove.cm.
Bid farewell to the chaos of juggling multiple platforms and say hello to a unified ecosystem that enables you to dominate the digital landscape. Groove.cm is your all-in-one solution, offering a comprehensive range of features that encompass marketing, sales, and customer relationship management. No more switching between various tools and platforms—Groove.cm brings it all together, ensuring a seamless and efficient experience.
But Groove.cm is not just about functionality—it's about driving the traffic your website deserves. After all, more traffic means more opportunities for customer engagement and sales—something every business desires.
Increasing website traffic may initially appear daunting as it involves attracting the right audience, optimizing your website for search engines, and implementing effective marketing strategies. Navigating the ever-changing digital landscape and knowing where to start can be overwhelming. However, armed with the right tools, guidance, and determination, you can overcome these challenges and achieve your business goals. Groove.cm equips you with the necessary resources and strategies to make the process more manageable and, most importantly, successful.
No more feeling intimidated when it comes to boosting website traffic. With Groove.cm as your secret weapon, conquering this challenge becomes a breeze. No more limitations of other platforms that confine you to a single function. Groove.cm takes it up a notch by seamlessly combining the power of multiple platforms into one comprehensive solution.
Search engine traffic holds immense value as visitors arrive at your website with a purpose—they are either seeking answers or have been enticed by the search query result that led them to you.
To help you in your quest for higher website traffic and increased sales, here are (5) Five Strategies you can implement into your SEO plan. By incorporating these strategies into your SEO plan, you can effectively increase website traffic, attract more visitors, and create opportunities for potential sales.
So, while it may seem daunting at first, remember that with the right support, you can conquer the challenge of increasing website traffic and reap the rewards of a thriving online presence.
Remember, consistency and ongoing optimization are key to long-term success!
Ready to join the Groove.cm revolution?
It is as easy as a few simple steps, and the best part is–no payment plan is required! Here's how you can get started:
Visit the Groove.cm website at

www.groove.cm

Look for the "Get Started" button located in the top right-hand corner

You'll be taken to the sign-up page where you'll need to enter your email address and create a password. It's like unlocking the door to a whole new digital world!

Fill in the necessary information, and get ready for the next step.

Choose the free start-up plan that suits your needs. Yes, you read that right—

NO PAYMENT

is required!

Take a moment to marvel at the incredible features included in the free start-up plan:
Email marketing

to your contacts: Connect with your audience and engage them through effective email campaigns.

Unlimited custom domains:

Showcase your brand with personalized domains that make a lasting impression.

Unlimited page hosting

: Create and host stunning landing pages, sales funnels, and more without any limitations.

Multiple gateways

including GroovePay, Stripe, PayPal, and more: Accept payments securely using various payment options.

Unlimited import pages:

Easily import and integrate your existing pages into the Groove.cm platform.

Unlimited share funnels

: Collaborate and share high-converting funnels with others in the digital marketing realm.

Unlimited templates

: Access a wide range of professionally designed templates to kickstart your projects.

Unlimited integrations:

Connect Groove.cm with your favorite apps and tools to streamline your workflow.

Unlimited products:

Showcase and sell an unlimited number of products to boost your online business.

Unlimited e-commerce stores

: Build and manage multiple online stores to expand your digital presence.

Membership site platform:

Create exclusive membership sites and provide valuable content to your community.

Professional marketing videos:

Utilize marketing videos to captivate your audience and boost conversions.

Blogging platform

: Establish your online presence with a powerful blogging platform to share your expertise.
Now congrats! By joining the Groove.cm revolution with your free start-up plan, you gain access to an impressive array of tools and resources that will ignite your online journey and set your profits on fire.
But that's not all—here's the cherry on top: as a free member, you can also tap into the power of GrooveAffiliate and start earning juicy commissions while you build your digital empire. It's like getting a bonus paycheck just for being part of the Groove.cm family.
Turn your passion into profit with the Groove Partner Program!
Groove encompasses a thriving community of entrepreneurs and marketers – no matter if you're a small business owner aiming to skyrocket your online presence, an affiliate marketer looking to optimize your campaigns like a pro, or an online creator ready to monetize your content with a bang.
And that's not all!
As digital marketers, we know that staying ahead of the curve is crucial to our success. And with the rapid advancement of AI technology, it's becoming increasingly important to integrate AI into our workflows to stay competitive. Groove.ai is the platform that is taking AI integration to the next level.
For more insights on Groove.AI, dive into our article: Groove.AI: Your All-in-One AI Marketing Partner.
Groove is constantly evolving and pushing the boundaries of what AI can do for marketers. With each update and enhancement, Groove continues to empower its users with cutting-edge capabilities that surpass expectations. It's like having a dedicated team of experts working tirelessly to optimize your workflows and maximize your profits.
In the realm of building your digital presence, Groove.cm stands out as one of the best website builders for small businesses. With its comprehensive suite of tools and a vibrant community of entrepreneurs. Yes! This platform offers everything you need to establish a strong online presence.
With Groove's constant evolution and dedication to pushing the boundaries, you can trust that you'll always have access to cutting-edge capabilities that exceed your expectations.