Where Eagles Soar
Jul 14, 2022
To celebrate my son Linus' 4th birthday, we woke up early, piled into the car, and made our way to Naval Air Station Pensacola, to watch a special Blue Angel Squadron rehearsal.
A generous friend and naval officer, Steve Hudson, who works at the neighboring hangar gave us the VIP treatment—front row seats on the tarmac, a walk through the facilities including a fascinating history lesson, and a mountain of Blue Angel paraphernalia.
The spectacular show took our breath away.
F-18 Hornets cork-screwed their way through the air, flew inverted, shot into the sky like rockets, stalled like giant metallic peacocks, and painted the sky with streaks of blue smoke.
They flipped, they banked, they soared in formation only to peel off left, right, front, and back like petals of a sky-bound flower.
I stared in fascination at the smokiness that enveloped the front of each plane that streaked by, a haze formed by air that couldn't displace fast enough as the jets drove against the sound barrier with 36,000 pounds of combined thrust and speeds in excess of Mach 1.8.
I asked myself why would 367 million people (total to date) go out of their way to catch these death-defying stunts?
Because excellence commands attention.
It demands that we sit up and take notice.
It also extracts a price.
To even apply for the Number One jet, the flight leader must log 3,000 tactical jet flight hours and command a tactical jet squadron.
The current BOSS, as they call him, served two deployments in the Mediterranean, flew 33 combat sorties on the F-18 Hornet in Operation Desert Storm, did two tours in the Arabian Gulf with Operation Southern Watch, has landed over 800 times on aircraft carriers and holds a Masters Degree in national security with a list of medals, honors and commendations too long to mention.
What about the rest of us—mere mortals trying to make it through the day?
What can we glean from this?
"Excellence is the result of caring more than others think is wise, risking more than others think is safe, dreaming more than others think is practical, and expecting more than others think is possible."
Perhaps we could apply a piece of this definition to our lives—care a little extra, risk a tad more, dream an impossible dream.
Excellence need not be postponed into the future.
We can design it for the present by the steps we take now.
There is something magnificent that only you can do.
Express your excellence today, in whatever venue.
What if you pursued it for 500 hours?
We can't all fly jets. Pick your own transport.
Get in, strap up, take off, hang on.
Give yourself a burst of excellence.
That's A View From The Ridge…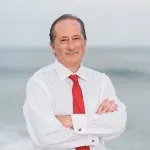 Best-selling author, Ridgely Goldsborough has written 19 books to date, 5 on emotional intelligence, and has developed a phenomenal program called CustomerConversionFormula.com that you can get absolutely free as a member of the Groove community. Also, visit Mind Types for a FREE and fun quiz that will give you a new perspective!